News - 2003 Archive
About this page

Archive news page, covering events, conferences and non-product specific news items from 2003.

Contents


Last updated: May 2004
Revision: 1.0
2003 - October
LarvE website launched
The Surgical Materials Testing Laboratory has launched a new website for its sterile maggot business - http://www.larve.com/, giving access to a wide range of support information.
The main sections include:
Wounds UK Annual Conference - 11/12th November, Harrogate.
Wounds UK will be holding their annual conference on 11th and 12th November 2003 in Harrogate at the International Conference Centre.
Wounds UK 2003 will offer the opportunity for those with an active interest in wound healing/management to hear leading speakers from across the globe while also keeping abreast of latest developments here in the UK. Delegates can register via the website http://www.wounds-uk.com/ and view the full programme.
2003 - September
Mepilex Border causes less discomfort on removal than other adhesive dressings
A recent study shows that a soft silicone dressing Mepilex Border achieves lower discomfort scores on removal compared to other dressings.
Part of the pain and discomfort experienced at wound dressing change is attributable to the adhesive edge of the wound dressings. However, in a clinical situation it is difficult to differentiate between the effects of the adhesive edge and the material directly in contact with the wound bed. Previous studies in healthy volunteers by Dykes et al [1] have shown that the peel force of adhesive edges of wound dressings varies approximately two-fold.
In a recent follow-up study [2], the level of subjective discomfort on removal of the adhesive edge of six adhesive dressings (Mepilex Border, Duoderm Extra Thin, Biatain, Tielle, Versiva and Allevyn Adhesive) was assessed in 24 healthy volunteers and the relationship to peel force investigated.
The peel force of removal was recorded after 24 hours of application using a device that removed the dressing at a constant speed and angle to the skin surface. The discomfort experienced at each removal was assessed by the subjects using an electronic visual analogue scale.
The results showed that Mepilex Border caused less discomfort on removal than Biatain, Duoderm Extra Thin and Versiva, even though the peel force was similar. Tielle and Allevyn had higher peel force, but the levels of discomfort were not significantly higher for these products. Overall, Mepilex Border was given a significantly lower VAS discomfort score by the subjects than the other dressings.
Since the correlation between VAS discomfort and peel force was poor, other factors may affect the subjects' perception of the level of discomfort experienced on dressing removal.
References
Dykes P J, Heggie R, Hill S A. Effect of adhesive dressings on the stratum corneum of the skin. J Wound Care 2001; 10(2): 7-10.
2003 - August
Revolutionary Nanocrystalline silver dressing now available on Drug Tariff
New Acticoat with Silcryst Nanocrystals is now available on Drug Tariff from 1 August 2003 following success in clinical trials and strong recommendation from respected figures in the field of wound care.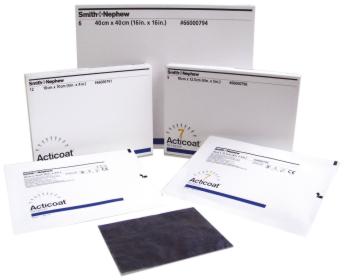 Smith & Nephew have made the dressing available in two forms - Acticoat and Acticoat 7. Both are indicated as antimicrobial barrier layer dressings for use over partial and full thickness wounds such as pressure ulcers, venous ulcers, diabetic ulcers and burns.
Acticoat will be available on Drug Tariff in sizes 10cm x 10cm (cartons of 5 or 12) and 10cm x 20cm (carton of 12); Acticoat 7 will be available in both the 10cm x 12.5 and 15cm x 15cm sizes, both in cartons of five.
The nanocrystalline silver coating of Acticoat is a patented form of microscopic silver. This increases the surface area of available silver and gives Acticoat distinctly different properties from other silver dressings.
Acticoat has been shown to provide protection against more than 150 types of pathogen [1] (including MRSA and VRE) with a kill rate of as little as 30 minutes. The sustained release system ensures that this level of protection is maintained for at least three days with Acticoat or at least seven days with Acticoat 7.
Such results relate to the level of silver that is achieved by the dressing. For silver to be effective as an antimicrobial it must be available in an ionic state and be available at the wound bed at levels in excess of 20-40 ppm [2] (parts per million). Acticoat is currently the only dressing available in the UK that provides silver in excess of this level at 70-100 ppm [3].
References
Scientific Background 'Broad spectrum anitmicrobial properties of Nanocrystalline silver', Data on file, Smith & Nephew 2003.

Burrell RE. A Scientific Perspective on the use of Topical silver preparations. Ostomy Wound Management May 2003;49: 5a (suppl).
For further information on Acticoat and Nanocrystalline silver please contact:
Andrew Warburton (Senior Product Manager) Smith & Nephew Healthcare Ltd Goulton Street, Hull HU3 4DJ Tel: 01482 222200, Fax: 01482 222211 Email: andrew.warburton@smith-nephew.com Web: www.acticoat.com
Nanocrystalline Silver is a patented technology of NUCRYST Pharmaceuticals Corp. Silcryst is a trade mark of NUCRYST Pharmaceuticals.
Advertorial: An expert review of Acticoat dressing
The following report reviews the in vitro and in vivo studies available on Acticoat nanocrystalline silver dressing and discusses their relevance to the availability of this product on Drug Tariff.
Introduction
Most chronic wounds are treated in primary care with up to 80% of leg ulcers treated by community nurses and general practitioners. Treatment of these wounds is costly both for the patient in terms of reduced quality of life and financially. Modern wound dressings make a valuable contribution to improving healing rates and thus improving a patient's quality of life. One of the greatest concerns for wound care specialists is the increasing number of antibiotic resistant species being isolated from wounds. Wound infection delays healing and can be life threatening for the patient.
Recent advances in biotechnology and original research have provided unique opportunities to develop dressings, which are closely tailored to the type of wound to be treated. They are biocompatible and are proving to be of great benefit in advancing healing in difficult to heal wounds, whilst alleviating patient discomfort and impaired mobility. Frequent dressing changes can increase the risk of nosocomial infection [1], increase patient pain, cost and the potential for delayed wound re-epithelialisation. It is therefore advantageous to have a dressing that may be left on the wound for several days, whilst maintaining a bacterial barrier.
Silver is widely recognised as an effective broad-spectrum antimicrobial agent. There are currently a number of silver dressings available for use in the community that are available on Drug Tariff. The addition of nanocrystalline silver dressings will make a valuable contribution to wound care in the community, in terms of providing continuity of care for patients who are discharged from hospital and also in preventing admission to hospital with non-manageable wound infection.
Silver
Silver has been used for medicinal purposes for several thousand years [2] and has a wide spectrum of antimicrobial activity. It is effective against a broad range of aerobic, anaerobic, gram-negative and gram-positive bacteria, yeast, filamentous fungi and viruses. Silver has also been shown to be effective against methicillin- and vancomycin-resistant strains and no resistant strains have been encountered. In combination with its broad antimicrobial properties, silver also appears to have anti-inflammatory properties.
Before 1800 silver was used for a variety of conditions including epilepsy, venereal infections, acne and leg ulcers. Silver foil applied to surgical wounds improved healing and reduced postoperative infections [3], while silver and 'lunar caustic' were used for wart removal and ulcer debridement. Before the introduction of systemic antibiotics in the twentieth century, silver was regarded as an effective antimicrobial agent [4]. In the early twentieth century silver proteins and colloidal silver preparations became popular antimicrobials for the treatment of mucous membrane infection and were highly effective, in contrast to other antimicrobial agents with little recognised development of resistance. However, their antimicrobial potency was closely related to the amount and rate of free silver released.
The first silver antimicrobial agent for human use (approved by the FDA in the 1920s) was an electro-colloidal solution of pure silver in water. After the introduction of antibiotics in the 1940s, silver was used primarily as a topical rather than a systemic agent. The first silver salt used clinically was a topical solution of 0.5% silver nitrate, which represented the lowest concentration at which antibacterial action was obtained with no toxic effects on growing epidermal cells [5].
Silver sulphadiazine cream was developed in the 1960s and has been widely accepted as a treatment for burns. More recently a new silver dressing allowing sustained silver release has emerged in the form of Acticoat. Silver dressings are increasingly tailored as broad spectrum antimicrobials and barriers to infection, but are designed to handle wound exudate, offensive odours and patient discomfort commonly associated with severe surgical wounds, graft and donor reactions, and chronic or delayed wounds including leg ulcers and diabetic foot wounds. Such dressings provide a highly commendable antimicrobial activity with barrier function against re-infection; their efficacy is closely related to the level of silver released and the duration of action.
Nanocrystalline Silver
Acticoat with nanocrystalline silver is a new silver dressing. Used in a number of wound types, including burns and chronic wounds, the dressing has a silver coating that is a unique physical structure consisting of silver nanocrystals organised in a coarse columnar structure. The extremely small size of the nanocrystals produces a very large surface area for antimicrobial activity. The dressing core absorbs and retains moisture, thus helping to maintain a moist environment at the wound/dressing interface.
Acticoat has been evaluated in vitro where it was found to have minimal toxicity to mammalian tissue and prolonged sustained release of silver in an aqueous environment [6].The antimicrobial barrier properties of nanocrystalline silver have been evaluated against a broad range of clinically relevant test organisms. In vitro data demonstrates that nanocrystalline silver effectively inhibits more than 150 organisms including methicillin-resistant Staphylococcus aureus (MRSA) and vancomycin-resistant enterococci (VRE), which represents a broad spectrum of bacteria.
The antimicrobial barrier properties of Acticoat have been compared with two conventional topical antimicrobials containing silver, commonly used in wound care management: silver nitrate and silver sulphadiazine. All agents were tested against five clinically significant bacteria in vitro. The results showed that Acticoat had the fastest rate of killing against all five bacteria tested. In most cases bacterial survival was below the level of detection after 30 minutes post-inoculation while generally more than two hours was required for silver nitrate and silver sulphadiazine to reduce bacterial numbers to the same level.
Antibiotic-resistant bacteria, such as MRSA and VRE, represent an increasing concern in wound infection. An in vitro study compared the antimicrobial barrier properties of Acticoat with silver nitrate and silver sulphadiazine in logarithmic survival tests against 11 isolates of antibiotic resistant bacteria. The results demonstrated that after 30 minutes the use of Acticoat resulted in bacteria being below the level of detection in all but one case.
In vitro studies comparing Acticoat to Arglaes (Unomedical) demonstrated that Acticoat dressing maintained larger zones of inhibition against Pseudomonas aeruginosa and Staphylococcus aureus than Arglaes and had a longer lasting antimicrobial effect. Part of the explanation for the longevity and rapid action of the dressing is related to the equilibrium-driven release of silver ions from the dressing.
Burrell et al [6] demonstrated that the dressing attains and maintains a silver concentration of 70-100mg/L (ppm) in water, higher than many of the other available silver dressings. Thomas and McCubbin [7] compared the antimicrobial activity of four silver containing dressings, Acticoat (Smith & Nephew), Actisorb Silver 220 (Johnson & Johnson), Avance (SSL International) and Contreet H (Coloplast), some of which are available in the community setting on FP10. The study concluded that Acticoat was more likely to produce the most rapid antimicrobial effect in vivo because of the rapid release of relatively large concentrations of highly active silver ions. Long-term evaluation of Acticoat 7 against MRSA found that the Acticoat 7 dressing killed at least 99.9% of the antibiotic-resistant bacteria at all time intervals of three, five and seven days. This is significant for clinical practice in terms of the number of dressing changes for the patient and the cost of treatment in terms of dressings and clinicians' time.
Clinically, Acticoat has been well evaluated in burns patients and there is increasing evidence for the use of Acticoat in chronic wounds such as leg ulcers, diabetic foot ulcers and pressure ulcers. Tredget et al [8] described a randomised prospective clinical study involving 30 patients, each of which had two burns comparable in size, depth and location. The wounds in each pair were treated with Acticoat or a fine mesh gauze soaked in 0.5% silver nitrate solution and remoistened every two hours. Frequency of burn wound sepsis was less in wounds treated with Acticoat than in those treated with silver nitrate. Secondary bacteraemias arising from infected wounds were less frequent with Acticoat. The healing rates of the wounds were comparable.
The use of Acticoat as a dressing for donor sites has been investigated in a porcine model, where it was compared with petrolatum gauze [9], and in humans where it was compared with Allevyn (Smith & Nephew), an absorbent polyurethane foam [10]. In the animal study which involved 72 dermatome wounds, those dressed with Acticoat completely re-epithelialised in 70% of the time taken by wounds dressed with petrolatum gauze. In the human study there were no significant differences in the incidence of positive bacterial cultures between dressings at days three, six and nine. However, the cohort size was small (n=15), which could account for this.
There is growing clinical material and evidence of the effective use of Acticoat dressings in chronic wounds. Sibbald et al [11] conducted an uncontrolled prospective study to evaluate the use of Acticoat on a variety of chronic non-healing wounds including diabetic foot ulcers, venous stasis ulcers and pressure ulcers in 29 patients. All patients (n=29) showed a decrease in exudate levels and a reduction in the size of the wound at two, four and six weeks. Semi-quantitative swabs in the study indicated a decrease in the flora on the surface of the wound when using Acticoat. In a number of patients a dramatic decrease in pain was noted. The study concluded that Acticoat has a beneficial effect of protecting the wound site from bacterial contamination. No emergence of resistance to MRSA was seen and there were no significant side effects. It successfully reduced the quantity of exudate, decreased abnormal granulation and in some patients greatly reduced their pain.
Acticoat's mode of action may include an anti-inflammatory effect whereby it not only decreases matrix metalloproteinase (MMP) by removing the cause (bacteria), but may also actively suppress MMP levels as well.
Mozingo et al [12] conducted a pilot prospective clinical assessment of the impact of Acticoat on cytokines and MMPs in non-healing wounds. Ten patients with non-healing venous ulcers were randomly assigned to treatment with Acticoat or standard wound treatment. The results concluded that Acticoat dressing influenced the molecular composition of the wound, suppressing MMPs and TNF-alpha levels over the treatment period. This may further accelerate healing in previously static wounds. The study recommends further research in this area.
There is also growing evidence in the form of individual case studies on the use of Acticoat in chronic wounds totalling in excess of 20 case histories. Whilst it is hard to generalise from case studies, they do make a valuable contribution to the evidence base and are particularly good in terms of the 'patient's story'. A variety of case studies on file at Smith & Nephew were reviewed. All showed improved healing rates, reduced wound exudate and reduced pain with the use of Acticoat dressing. Most of the wounds were extremely challenging, which is often the case when trying out using new products.
Some examples include:
A patient treated at home with Acticoat for a non-healing leg ulcer complicated by diabetes. The ulcer had been present for over two months and healed in just four weeks with the use of Acticoat.

Acticoat used in an infected open thigh stump, again in a patient with diabetes, which was potentially life-threatening. Systemic antibiotics were discontinued and Acticoat introduced. The wound healed in seven weeks.

Acticoat used in a grade 3 pressure ulcer on the hip, which had been present for five months. The wound was sloughy, infected and painful. Full healing in five weeks was achieved.

Acticoat 7 was used in a diabetic foot ulcer which had been present for one year and measured 6cm x 7cm and 1cm deep. The wound was infected and painful for the patient. There was a significant reduction in the wound size to 0.8cm x 3.7cm and 0.2cm deep in four weeks. The patient also reported a significant reduction in pain.

One case study combined Acticoat 7 with Intrasite gel (Smith & Nephew) to treat an infected non-healing venous leg ulcer. There was a significant reduction in ulcer size in just two weeks.
These patients are typical of the type of patients with chronic wounds cared for in the community. Traditionally, patients were admitted to hospital if their ulcer was not healing or became infected, but this no longer need be the case. Many regions now have specialist community leg ulcer clinics and multidisciplinary diabetic foot clinics. The availability of advanced wound care products such as Acticoat and Acticoat 7 make a valuable contribution to caring for the patient in their own home environment and also avoid the use of repeat prescriptions for antibiotics.
My own experience of using Acticoat has been confined to two patients, as it was not yet available on Drug Tariff. Both of these patients had infected venous leg ulcers and had already been prescribed broad-spectrum antibiotics by their general practitioner without effect. Acticoat 7 made a significant impact to the wound in both patients in terms of reducing inflammation, exudate levels and pain. Unfortunately many Primary Care Trusts do not have budgets to buy in these advanced products, thus limiting availability and disadvantaging the patient.
Conclusion
The nanocrystalline silver of Acticoat and Acticoat 7 is a unique form of silver that allows Acticoat to have differentiated properties from other more traditional silver dressings. Its use has been well evaluated in vitro and in vivo as outlined in this review. Further research such as a randomised controlled trial would add great value to the available data and is currently ongoing and nearing completion. The current available evidence was significant enough to warrant availability of Acticoat and Acticoat 7 on Drug Tariff from 1 August 2003. This will widen the scope in terms of involving community patients in future research.
This report was written by Caroline Dowsett MSc, BSc(Hons) Dip n, RGN, Nurse Consultant, Tissue Viability, London (April 2003).
References
2003 - June
Understanding compression therapy - Launch of new EWMA position document
The potential impact of compression therapy on ulcer healing has been highlighted in numerous studies across the world during the last decade. Indeed, there can be few healthcare interventions that can claim such dramatic effects on outcome. Patients report improvements in pain, mobility and general quality of life as a consequence of their ulcer healing. However, we are far from being able to establish pan-European standards for compression therapy, says Christine Moffatt, Immediate Past President of EWMA.
With the aim of providing a better understanding of the action and importance of compression therapy in venous leg ulcer management, EWMA have produced Understanding Compression Therapy, their second position document. This was launched at EWMA's recent annual conference held in Pisa, Italy (www.ewma.org).
Understanding Compression Therapy aims to build upon the recent clinical guidelines of the International Leg Ulcer Advisory Board. This document details the following:
the pathophysiology of compression

principles and definitions of compression

cost-effectiveness of a systematic approach using high compression

guide to safe practice.
By producing this document, EWMA hope that it will stimulate an international debate and help to promote a greater standardisation of compression therapy across Europe.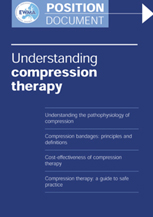 'Understanding compression therapy' has been supported by an unrestricted educational grant from Smith and Nephew and is currently available in English, German, Italian and Spanish.
2003 - May
Growth factors and interactive dressings in wound repair
A recent article published in the EWMA Journal (2002; 2(2) 17-22) discussed the development of interactive dressings in tissue repair. Within the article, factors that impair wound healing were investigated including the detrimental effect of decreased levels of some intrinsic growth factors in chronic wounds.
In addition, therapies to address these factors were discussed, one of which was CUTINOVA* Hydro. CUTINOVA* Hydro is an interactive dressing that uses a unique polyurethane gel matrix to interact with serum proteins and cellular components in the wound exudate. This allows for a higher concentration of growth factors and proteins to be left in the wound bed, which may enhance wound healing.
* Trade mark of Smith & Nephew (43CUT030)
For further information contact:
Smith and Nephew
Tel: +44(0)1482 973643

Advertorial: Hydro-selective dressings in wound repair
Recently, a new category of dressings has emerged as an aid to wound management. Hydro-selective dressings* interact with serum proteins and cellular components in the wound exudate. They are fluid retentive, to minimise maceration and leakage, and semi-occlusive to promote moist wound healing.
An early in-vitro study [1] incubated four types of dressing with artificial wound fluid, two based on hydrocolloids and two on polyurethane. One of the two polyurethane-based dressings gave a two-fold increase over control values of all proteins tested (albumin, immunoglobulin, PDGF-AB, ßFGF and EGF). This dressing was CUTINOVA Hydro, currently the only hydro-selective dressing available. This is in comparison to other moist-wound dressings, which indiscriminately absorb wound fluid and its contents (Figure 1).
---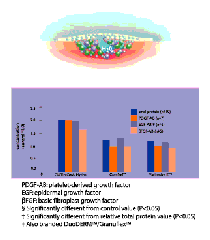 Figure 1 - CUTINOVA Hydro allows only water to pass into the dressing, whilst leaving behind the patient's own growth factors in the wound.
---
Based on early studies, the increased concentration of growth factors and proteins demonstrated by hydro-selective dressings may enhance healing. The dressings were shown to accelerate epithelialisation in experimental wound models and to yield significantly better early healing of acute facial wounds, with short-term improvements in comfort and contour, less erythema and less potential for scarring compared with a dry-gauze dressing [2].
A surveillance study by general practitioners treating 874 patients showed that hydro-selective dressings yielded a 25% complete healing rate in those 612 patients with leg ulcers at five weeks, with a further 61% of these patients showing reductions in ulcer size.
A reduction in wound area was seen after five weeks in 93% of patients with pressure ulcers or diabetic leg ulcers. Out of a group consisting of 173 patients with chronic ulcers unresponsive to other treatment for more than a year, 138 (79.8%) showed a reduction in wound area after five weeks. Overall, 86% of patients readily accepted the novel treatment. These results demonstrate that hydro-selective dressings can promote wound healing among a variety of different wound types and typical general practice patients, mostly elderly and often with chronic wounds.
Comparative studies are now required to quantify the impact of these hydro-selective dressings compared with other dressing types. Hydro-selective dressings have been used on neuropathic foot ulcers in diabetics and on leg ulcers, sacral pressure ulcers, traumatic and infected surgical ulcers, and found to conform to the wound surface with ease in flat or slightly depressed ulcers. Hydro-selective dressings have been designed so that when correctly applied, the surrounding skin remains dry despite the pressure exerted by the wound exudate.
In addition, these dressings are designed to lose their adherence over the moist wound bed and this may reduce pain at dressing changes. Moreover, the dressing material does not liquefy and can be removed in one piece. Hydro-selective dressings do not react with wound fluid to create the odorous gel associated with some hydrocolloids. Reduction of pain and odour are desirable characteristics for a dressing given the importance of patient compliance to a successful outcome of wound treatment. Patients generally report severe impairment of their quality of life as a result of ulceration [3] and around 30% report pain during dressing changes.
Case study using new hydro-selective dressings
Introduction
This case study illustrates the use of Cutinova Hydro in the management of a vasculitic ulcer.
Patient
The patient was a 77 year-old female with three progressively worsening wounds on the lower right limb and a history of hypertension. The wounds consisted of one medial, 18×14 cm, necrotic ulcer with exposed fascia, and two lateral ulcers, 5×5 cm, involving the subcutaneous fat (Figure 2 and Figure 3). The wounds had been present for six months. The patient had previously been treating herself with local antiseptics, local antibiotics and gauzes.
The patient was admitted to hospital for diagnostic tests, which revealed the presence of vasculitis. Pentoxifylline (oxpentifylline) and corticosteroids were administered orally.
---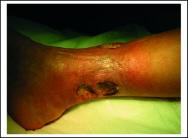 Figure 2 - All three wounds at admission.
---
---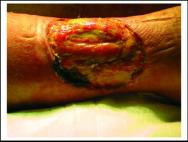 Figure 3 - Medial wound at admission.
---
Wound treatment
Initially, wound treatment included surgical debridement and alginates. Low compliance was observed and the treatment phase required was approximately three months. Once the wound bed appearance had improved, Cutinova Hydro dressing was used. Dressing changes took place every 48 hours. A tubular bandage was used to keep the medication in place and to obtain gentle compression (Tensogrip TM, size E).
After seven days, the patient showed good tolerance and acceptable comfort levels during movement. An examination carried out at week eight revealed a reduction in exudate levels. As a result, frequency of treatment was reduced to once every 72 hours.
Results
After 12 weeks, the lateral lesions had healed (Figure 4) and there was a marked reduction in the medial lesion. Dressing changes were consequently carried out once every five days. At week 16 the remaining lesion was 2×1 cm.
Outcome and follow-up care
The topical treatment of vasculitis remains controversial; vasculitic wounds are often difficult to heal and their progress is not always linear. In this patient's case, Cutinova Hydro was important as a bacterial barrier, while proper management of the exudate allowed linear progress to be maintained.
---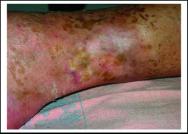 Figure 4 - Two lateral wounds healed after 12 weeks
---
Conclusion
Chronic dermal wounds are difficult to heal and require complex treatment procedures. Improved understanding of the pathophysiology of wound healing has enabled significant therapeutic developments. A wide variety of dressing options are available and new ones are being continuously introduced. Hydro-selective dressings build upon our knowledge of the importance of growth factors in wound repair and thus represent a major innovation in modern wound management.
* Trade marks of Smith & Nephew.
References
Achterberg V, Meyer-Ingold W. Hydroactive dressings and serum proteins: an in vitro study. J Wound Care 1996; 5(2):79-82.

Thomas DW, Hill CM, Lewis MA et al. Randomized clinical trial of the effect of semi-occlusive dressings on the microflora and clinical outcome of acute facial wounds. Wound Repair Regen 2000; 8(4): 258-63.
Wound, Ostomy and Continence Nurses Society (WOCN) 35th Annual Conference, 14-18 June 2003, Cincinnati, Ohio
The WOCN Annual Conference will offer excellent educational opportunities running concurrently through the week in wound, ostomy, continence and professional practice issues.
Four preconference sessions including an advance practice focus on the spectrum of pain management will also be offered. Two of the sessions incorporate interactive skill building sessions. In compression, participants can practice application of compression bandages. In fistula management, several hands-on workstations will be setup as participants practice and refine skills.
For more information about the 35th Annual Wound, Ostomy and Continence Nurses Society Conference and the registration process, contact Marilyn Rutkowski, at +847/375-4830 or via e-mail at mrutkowski@amctec.com or visit the WOCN web site at http://www.wocn.org/
2003 - April
Advertorial: Rebalancing wounds for faster healing
Venous ulcers, diabetic foot ulcers and pressure sores are often characterised by high concentrations of proteases, which impair healing [1], [2]. These enzymes are usually responsible for the removal of dead tissue, but if they continue to be active in the wound, the healing tissue and proteins, which instigate repair are destroyed.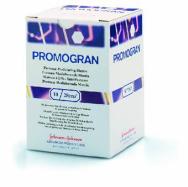 PROMOGRAN* is a new form of treatment designed to rebalance the wound environment so that healing occurs faster. This is achieved by:
inactivating the harmful enzymes (matrix-metalloproteases, plasmin and elastase) [3]

binding and protecting the growth factors, which are then released active back into the wound promoting cell chemotaxis binding free radicals [4]

haemostasis of bleeding wounds
This treatment is a protease modulating matrix of collagen and oxidised regenerated cellulose (ORC) that is absorbed into the wound as it delivers the protected growth factors.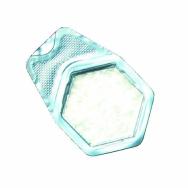 Rebalancing the wound environment encourages granulation and improved healing rates were seen in clinical trials with PROMOGRAN*:
Venous ulcers - significantly greater wound area reduction was achieved with PROMOGRAN* (55%) than with ADAPTIC* non-adherent dressing alone (36%; p<0.001) [5]

Diabetic foot ulcers - 39% more patients with ulcers of less than 6 months' duration healed with PROMOGRAN* in a 12-week period than with moist wound healing (p=0.056). Maceration was also reduced [6]
PROMOGRAN* safety is well-profiled with both patients (80%) and clinicians (90%) preferring PROMOGRAN* over traditional moist wound healing [6]. Early granulation of the wound bed with marked re-epithelialisation observed with PROMOGRAN* has resulted in its use to treat trauma and surgical wounds where healing is compromised [7].
---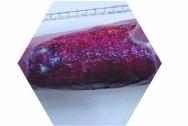 Figure 7 - Traumatic leg wound (0 weeks)
---
---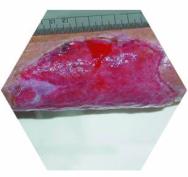 Figure 8 - Traumatic leg wound (3 weeks)
---
---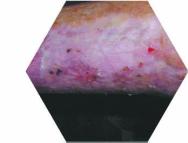 Figure 9 - Traumatic leg wound (23 weeks)
---
This new treatment is applied directly onto the wound and is completely bio-absorbable. It becomes a gel on contact with wound fluid or saline, which covers the wound bed, and is easily added to the wound for re-treatment. A moist wound environment is maintained by covering PROMOGRAN* with an appropriate moist wound healing dressing, chosen according to exudate level.
---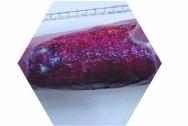 Figure 10 - Exposed tendon (0 weeks)
---
---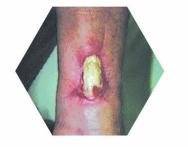 Figure 11 - Exposed tendon (6 weeks)
---
---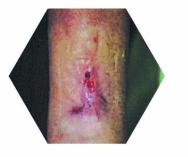 Figure 12 - Exposed tendon (12 weeks)
---
*Trademark of Johnson & Johnson.
References
Complications in Wound Care: Trauma, Pain and Maceration
At the EWMA conference in Pisa on 22-24 May 2003, Mölnlycke/Tendra will arrange a satellite symposium on 'Complications in Wound Care: Trauma, Pain and Maceration'.
Professor Christine Moffatt (UK) will chair the symposium, which will cover the major issues in wound care.
Dr Marco Romanelli from Italy will present the findings of the EWMA position document: 'Pain at wound dressing changes'. There will also be a presentation from the PhD-student, Rosemary Kohr from Canada, on pain management in wound care.
Dr Massimo Papi from Italy will report on the recent article on 'Atraumatic dressings'. This concludes that soft silicone dressings appear to fall into the newly proposed category of 'atraumatic dressings' since they do not cause trauma to the wound or the skin on removal.
A new study which compares subjective discomfort on dressing removal of the soft silicone dressing Mepilex® Border with five other commonly used adhesive dressings on healthy volunteers will be presented by Dr Peter Dykes (UK).
Dr Tony Karlsmark will present his study in which he compares the damage caused by adhesive dressings on the surrounding skin of a newly healed leg ulcer. Mepilex Border was shown to perform better than the other dressings in the study.
Finally, Dr Keith Cutting and Dr Richard White will discuss the aetiology of maceration and the importance of accurate exudate assessment and the need to choose dressings carefully in relation to wear times.
For full details see http://www.ewma.org/
UWMEF 2003 Conference - The Evolving Wound: An Odyssey
Following the success of the previous Cardiff conferences, UWMEF is pleased to announce details of the 2003 event. The conference will be held at the prestigious Cardiff International Arena on 23rd & 24th June 2003.
This year's meeting has been designed to take healthcare professionals on a journey of wound management from the causes for wounds right through to eventual healing. Topics that will be covered will include Wound Infection, Pressure Damage, Moist Wound Healing, Accountability, Pain Control, and The Diabetic Foot.
For further information on how to attend this exciting event please forward your full postal details to uwmef@smtl.co.uk
2003 - March
Atraumatic dressings - a new term in wound care
A recent article proposes that soft silicone dressings are described as 'atraumatic dressings'. Dr Steve Thomas suggests that the term 'atraumatic dressings' be adopted to describe products which, on removal, do not cause trauma either to newly formed tissue of a wound or to the surrounding skin.
There is considerable confusion among clinicians concerning the use of the terms 'non-adherent' and 'low-adherent'. These terms describe the interaction between the wound and the dressing. Unfortunately they are used inappropriately and often provide a false impression of true performance since many of these dressings stick to the wound causing pain to the patient on removal.
Dr Steve Thomas, states that it should be the responsibility of the manufacturers of 'atraumatic dressings' to demonstrate by means of clinical studies that their products comply with this requirement before they are described in this way.
The article concludes that soft silicone dressings appear to meet this requirement and could therefore reasonably be included in this group.
The full article is available at http://www.worldwidewounds.com/2003/january/Thomas/Atraumatic-Dressings.html
For further information, please contact:
Ulf Jonson 
International Product Director, Tendra
Mölnlycke Health Care AB
Phone Dir +46 (0)31 722 31 08
Phone Mobile +46 (0)704 29 31 08

http://www.tendra.com/
News items from previous years
Links to news items from previous years can be found on the Archive Page.
Submitting news items to World Wide Wounds
World Wide Wounds invites you to send press releases about new developments related to wound management.
Please send your text by email to www.editor@smtl.co.uk

---
All materials copyright © 1992-Feb 2001 by SMTL, March 2001 et seq by SMTL unless otherwise stated.
---
| Home | Index | Subject Areas | SMTL | Site Map | Archive | Contact Us |
---
http://www.worldwidewounds.com/News/News2003.html
Last Modified: Tuesday, 07-Jan-2014 14:06:09 GMT